Trailer traffic
Equipped with our company tarpaulins, the majority of our trailers regularly travel between the ports of Lübeck and Hanko / Helsinki / Kotka in Finland.
Whether transporting simply palletised goods, machinery or special components – the semi-trailers can be flexibly used for the widest range of requirements thanks to the lightweight Edscha sliding roof.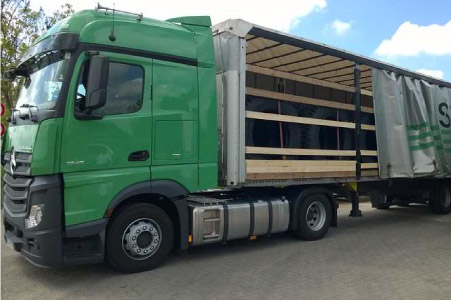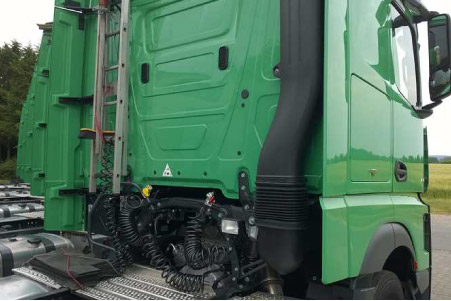 Tradition comes with an obligation.
Container traffic
Palletised goods are transferred to containers here and sent by ship from Lübeck to the different destination ports (Hanko / Helsinki / Kotka / Turku / Oulu / Kemi) in Finland.